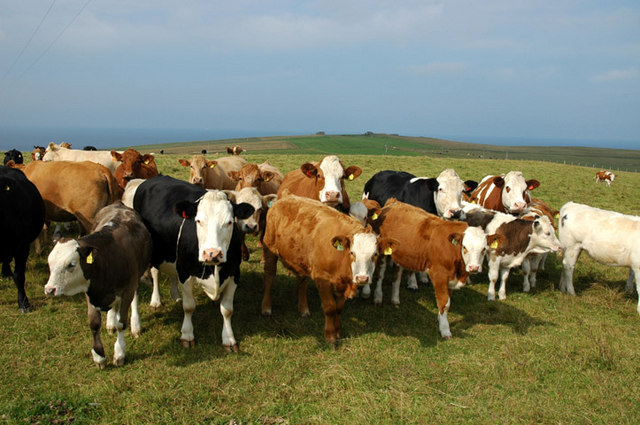 What do meth and cattle have to do with one another? More than you might think.
Ranchers across the country have reported a rise in some old-fashioned cattle rustling. The trend is believed to be driven by ranch hands who are stealing cattle and selling the animals in order to support their drug habit, primarily methamphetamines. Calves are a particularly popular target since they are smaller and easier for thieves to sell because the animals are unlikely to have tags or brands.
Police in states like Oklahoma and Texas believe the crime spree is being fueled by the spread of drugs into rural areas. And one head of cattle can buy a lot of drugs. One head of cattle can bring up to $3,000. Further, lenient regulatory systems at cattle markets allow thieves to sell stolen cattle without being noticed.
If they are noticed, however, there is a heavy price to pay. The theft of a single head of cattle in Oklahoma and Texas can bring up to 10 years in prison. This may soon change, however, as lawmakers in states such as Iowa, are pushing for harsher penalties and fines for livestock theft.
In most cases, only a few animals are taken at a time, and these animals are loaded into a truck in the dark of night. But there are exceptions. One Texas farm recently saw 1,100 head of cattle stolen in a single incident.
But ranchers, as you might expect, are fighting back. The Texas & Southwestern Cattle Raisers Association (TSCRA) now has what they call "cowboy cops" to track and identify cattle thieves. Their findings show that these cattle rustlers care little about the price of beef and more about the cost of alcohol and drugs. And many rustlers are teenagers.
While officials are encouraging ranchers to brand their cattle, many ranchers do not want to do so. That's because it is difficult to brand large animals and costly to register them. Ear tags are another alternative but are easily removed.
In 2014, the TSCRA reported that in the State of Texas almost 6,000 cattle – valued at $6 million – were stolen. Unlike most stolen merchandise which fetches less than its true value, stolen cattle usually fetch full market value. And with beef prices at an all-time high, that's a lot of drug money.
https://blog.usfarmdata.com/wp-content/uploads/2015/10/Cattle.jpg
425
640
USFarmData
https://blog.usfarmdata.com/wp-content/uploads/2019/08/Us-Farm-Data-LOGO-White-400px-PNG.png
USFarmData
2015-10-30 19:07:54
2021-03-08 17:41:51
Cattle Thieves Making a Comeback in the Beef Belt