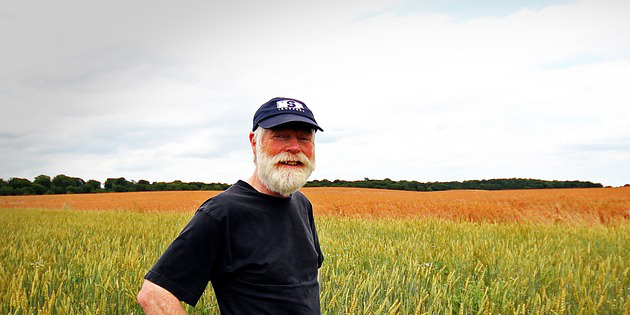 Running a farm often involves hiring seasonal labor. While these type of employees can be a lifesaver on the farm, the wrong hire can cause tremendous headaches.
If you are looking to hire some extra help, you will likely place an ad in the local newspaper or online or may place signs around town. Word-of-mouth also is a popular method of finding seasonal labor. No matter how you get the word out, you can be sure that you will get a variety of applicants—from college students to retirees and from the very experienced to the very inexperienced.
Even the most seasoned human resources professionals don't get it right all of the time, so it is no wonder that you may have a tough time knowing who to hire. To help you in your hiring quest, here are some things to consider before you make any decisions:
Are they experienced? It is important to find out not only if a prospective worker has farming experience, but also what type of experience. Gardening in the backyard, for example, will do little to prepare an individual for the rigors of strenuous farm work. Ask about specific experience—for both your sakes. Inexperienced workers are more likely to quit without notice or get injured on the job.
What is expected? When hiring any worker, it is essential that this person knows what will be expected of him or her. A complete list of job duties and other general expectations will help anyone applying know whether he or she will be able to handle the job. Just talking in generalities is not enough, you need to be clear about what exactly will be expected day in and day out.
How are their references? It's not enough to ask for references, you need to follow up on those references. While many former employers will—for legal reasons—only give dates of employment, that can still be helpful in determining if a person has a solid work record. If a past employer is willing to give you more information, ask questions such as, "Would you hire this person again?" If a person has no references, this is a huge red flag.
What do you have to offer? While it's true that you are interviewing this person, it is important that you make it clear that you have something to offer, as well. When farmers list things like a living wage, a friendly atmosphere, etc., the position will be much more attractive to applicants. And it is important to remember, in almost all cases, if a worker feels valued and appreciated, he or she will do the best job possible.
Hiring seasonal workers can take a lot of time and effort for what is a relatively short-term job. However, a hardworking, experienced farm worker can do wonders for your operation so you must be diligent in who you choose.
https://blog.usfarmdata.com/wp-content/uploads/2016/05/farm_workers.jpg
315
630
USFarmData
https://blog.usfarmdata.com/wp-content/uploads/2019/08/Us-Farm-Data-LOGO-White-400px-PNG.png
USFarmData
2016-05-27 18:12:30
2016-05-27 18:13:45
Hiring Seasonal Farm Workers