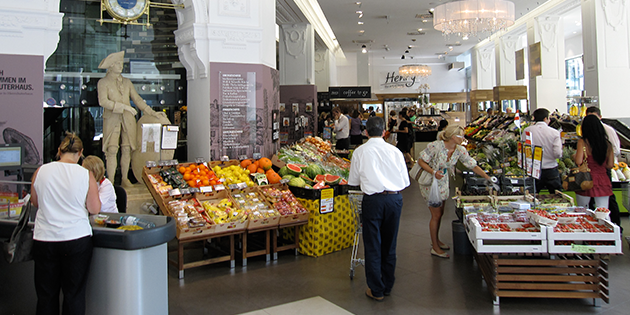 Marketing your agricultural products and services takes time and effort. Unfortunately, many Ag marketers work so hard at explaining the benefits of what they are selling, they often overlook one of the most important aspects of marketing: an effective call-to-action.
Strong calls-to-action are imperative for farmers and ranchers considering one of your products or services because they let them know what they should do next. When compelling and persuasive, calls-to-action are hard to resist and impel farmers and ranchers to click or respond to what you are selling. Weak calls-to-action, on the other hand, are almost always overlooked or even ignored.
Writing a compelling call-to-action is especially important when marketing to farmers and ranchers who don't have time to waste searching for the best way to learn more about a product or service or to purchase it on the spot. In light of this fact, always pay attention to these guidelines for clear-cut calls-to-action:
Don't mince words. Call today! Download immediately! These are two examples of straightforward calls-to-action.
Let them know it's worth their time. Farmers and ranchers, in particular, want to know that if they click on a call-to-action it is a good use of their time. Will it solve a problem? Will it save time and money? Further, if you make a promise in your call-to-action you better make good on it! Farmers and ranchers have no time for businesses that are not completely upfront.
Give an incentive to act quickly. Purchase today and get free shipping!
Go big. Small, hard to find buttons at the bottom of a page aren't going to do the trick. Instead, place calls-to-action in prominent locations. You also would do well to make it obvious where to click. This can be accomplished with things like borders and shadows. And make sure that your call-to-action doesn't blend in with your page. Use colors and fonts that work well with your design but that also pop off the page. White space around the buttons can help, as well.
Chances are that you will have to experiment with calls-to-action before settling on one or two that your sales leads respond to. If a particular call-to-action doesn't seem to be working well, try another one. Strong calls-to-action will do wonders for your business so it is important to get them right.
https://blog.usfarmdata.com/wp-content/uploads/2016/05/Ag-Marketing.png
315
630
USFarmData
https://blog.usfarmdata.com/wp-content/uploads/2019/08/Us-Farm-Data-LOGO-White-400px-PNG.png
USFarmData
2016-05-05 17:36:53
2016-05-05 17:36:53
Strong Call-To-Action Imperative When Marketing Your Ag Business