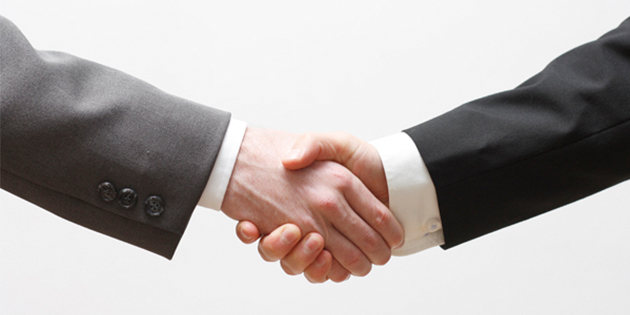 If you ask farmers what type of businesses they want to work with, one of the first qualities they will mention is trustworthiness. So how can you make sure that farmers view your business as trustworthy?
In his article, Is Your Brand Trustworthy? Here's How People Decide, Timothy Carter talks about how customers and prospects decide that a particular brand is worthy of their trust. More importantly, he talks about how businesses that are viewed as trustworthy are more profitable.
Trustworthiness isn't the only consideration for a brand, but it is the most important to your bottom line, so don't neglect it.
Carter believes that brand trust comes down to the following six factors:
Even if you are a new player in the Ag world, you can talk about what in the past brought you to the point of opening your business. If your business has been around for a long time, make sure and play up that history.
Hard selling comes off as false. State the advantages of your product or service and what it can do for the customer but avoid the hard sell.
Make sure your marketing efforts reflect the fact that you sympathize with the issues your customers and prospects face.
Accreditations and affiliations go a long way.
Think guarantees, free shipping, trial offers, and price matching.
Social proof. Encourage people to write online reviews of your products or service. Ask them to like you on Facebook. It is important that farmers, for example, know that other farmers trust you.
Carter says that if your brand can exhibit all of these qualities you'll be able to establish trust with new customers—even if they've never heard of you before. After that, it is all up to you.
Once a lead has been converted into a customer, your trustworthiness all depends on the quality of your service — if you can over-deliver on your promises and produce a memorable experience, there's nothing that should stop that customer for coming back for more (and maybe spreading the word about your brand).
https://blog.usfarmdata.com/wp-content/uploads/2016/02/Handshake.jpg
315
630
USFarmData
https://blog.usfarmdata.com/wp-content/uploads/2019/08/Us-Farm-Data-LOGO-White-400px-PNG.png
USFarmData
2016-02-29 16:55:56
2021-03-08 17:41:35
When it Comes to Your Ag-Business: Trust Trumps All