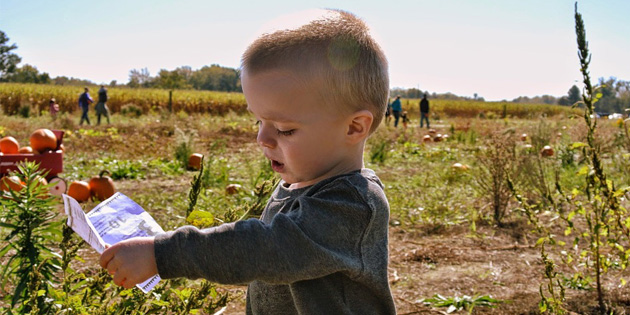 Any farmer will tell you that kids raised on a farm end up being dependable, hardworking adults. After all, while the farm life isn't all work and no play, children who grow up on a farm know the importance of getting a job done and getting it done right.
More than a million individuals age 20 or younger live on a farm in the United States. With school out, farm children are likely spending longer hours working on these farms. While injuries are not common, they do happen, and some of them can be extremely serious. In fact, more than 100 children and young adults are killed each year on the farm and thousands more are injured. Statistics show that children from 10 to 13 years old are involved in the most accidents.
While most farm kids believe that they are tough enough to handle any task, it is important to make sure that safety always comes first. Therefore, more than just a child's age must be taken into account when chores are assigned. The size of child and his or her maturity must also be taken into consideration. It is also important that no matter how capable or well-trained even the most mature young adults are, they need to be checked on regularly to make sure they are doing their chores correctly.
The most common accidents occur near barn hay-drop openings, grain bins, manure pits, ponds and silos so make sure those working in those areas are aware of the potential dangers. Children also need to make sure that they are extra careful around animals—no matter how tame and friendly an animal may seem!
What follows are some appropriate chores for children working on the farm, keeping in mind that every child and situation is unique:
Children age 5 to 9: Collect eggs, feed small animals, water plants, work with hand tools while supervised
Children age 10 to 13: Assist with and handle animals, dig, push-mow while supervised, rake, use hand tools, use power tools while supervised
Children age 13 to 16: Feed animals, operate and maintain equipment while supervised, operate tractor and implements after the age of 14 and completion of a training course
Young adults age 16 to 18: Operate auger, elevator, self-propelled machinery and tractor following appropriate training courses
Many of the children working on farms today will take over those same farms as adults. It's important that they learn to do their jobs well, and safely, to prevent any accidents now or in the future!
https://blog.usfarmdata.com/wp-content/uploads/2016/07/usfd_16072016.jpg
315
630
USFarmData
https://blog.usfarmdata.com/wp-content/uploads/2019/08/Us-Farm-Data-LOGO-White-400px-PNG.png
USFarmData
2016-07-28 11:47:50
2016-07-28 11:47:50
Keeping Kids Safe on the Farm