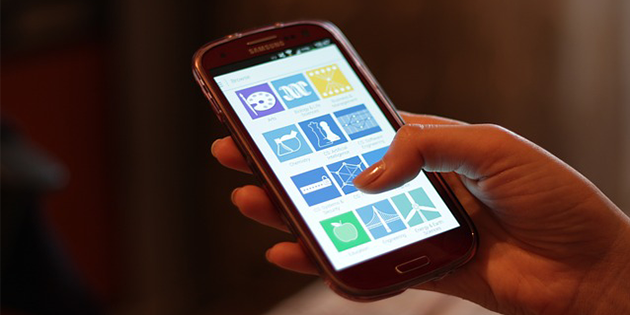 It is rare to find a farmer these days that isn't using a tablet or smartphone. So it should come as no surprise that the number of agricultural apps is on the rise.
Finding quality farming and agriculture apps can be a difficult task, however. This is unfortunate since there are so many quality apps out there that can make a farmer's workload lighter.
One problem with finding quality farming apps is that it's hard to know which agriculture apps are really useful. Thankfully, there are ways around this problem. For instance, AgWeb now has an app finder that allows users to search by category, such as markets, business, livestock, and crops.
What follows are some of the apps farmers list as their favorites. But remember, the most popular apps can change quickly – and new ones are popping up daily.
Ag PhD App Suite. This suite of apps includes a field guide, drainage calculator, planting population, a harvest loss calculator, and more.
AgWeb. This app features market news, weather, and other ag-related content. It also is interactive – allowing users to choose the specific content they are interested in.
Climate Basic. From The Climate Corporation, this app enables users to track up-to-the-minute, field-level information such as weather forecasts, soil conditions, and crop growth stage. Farmers also are able to add their own notes and field alerts.
Farm Futures. Farm Futures magazine's app provides an overview of agriculture news and headlines, along with podcasts.
FarmLogs. Farmers can collect and log detailed information on a per-field basis with this app. Rainfall history, budgets, and inventory management are just some of the information farmers can track using FarmLogs.
Grower's Edge. Offering a variety of functions, this app includes access to cash prices, market quotes and commentary, news, and weather.
Pioneer/Encirca View. Encirca View allows farmers to record field observations which are then georeferenced for their convenience. When used with the Encirca View website, users also are able to access aggregated data from other Encirca View users.
TractorHouse. A simple way to buy or sell a tractor. The TractorHouse app allows users to browse or list equipment by make, model, price, and location.
https://blog.usfarmdata.com/wp-content/uploads/2015/08/Ag-Apps.png
315
630
USFarmData
https://blog.usfarmdata.com/wp-content/uploads/2019/08/Us-Farm-Data-LOGO-White-400px-PNG.png
USFarmData
2015-08-28 15:43:43
2021-03-08 17:41:51
The Best in Ag Apps